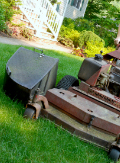 Winter is still here, but let's think about the warm weather!! We make it easier than ever to get an Instant Mowing Price. No need to setup appoitments, wait for a quote, now within seconds you can have a quote from us!

By signing up with Green Machine Lawns today, for the full season, we will give you 10% off your initial price, PLUS 50% OFF THE first initial cut!!!! Sign up in the month of Jan-Feb for this incredible deal! Spring will be here before you know it!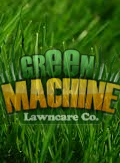 Add Appeal to Your Property With Our Brush Removal Services:
Are your shrubs and trees out of control and consuming more and more of your yard? Our professional landscaping contractors can help you reclaim your land. By removing overgrown branches from your bushes and clearing out unwanted foliage, we'll have your lawn transformed into a beautiful outdoor space you can actually enjoy.
Improve your curb appeal with guaranteed, professional brush removal services from Green Machine Lawns. Your neighbors are sure to notice your maintained, manicured outdoor space.
Fall is here! Remove those leaves:
Green Machine Lawns offers substantial cleanup services to remove and properly dispose of leaves and branches that the autumn season leaves behind. Like our other services, our prices are competitive and our workmanship is exceptional.
Whether it's mulching the leaves, or disposing of them completely, we can handle the job. Big or small
Page 1 of 2