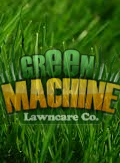 Before Spring time rolls around, we offer a lot of other services. You never know how Maryland weather is going to act in the winter, one day it can be 60's, the next we could have a blizzard. Before that blizzard hits why don't you get a Snow Removal Quote from us?! We can also take care of any brush, leaves, or tree trimming/removal. Let us know what you need and we would be happy to give you a FREE QUOTE!

Get an early lawn mowing quote for next year. Go with us, and take off 10% off the initial price for the entire year! Price Calculator gives you a quote in less than 10 seconds!

443-863-YARD or use our Contact Page!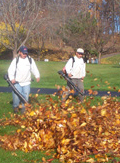 Fall is here! Let us get rid of all your leaves! Call us at 443-863-YARD for get your FREE Estimate today! Call us before the Fall Season begins and we'll give you 10% off your initial price!

Let us mulch the leaves for you! Not only is it less expensive, but mulched leaves offer food, protection for lawns.

443-863-YARD or use our Contact Page!