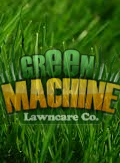 Lawn mowing season is a here!

We beat our competition in prices, and want to earn your business! Check out our price calculator to get a quote for your yard in less than 10 seconds! After that, give us a call at 443-863-YARD (9273) and we'll schedule you in! It's that easy!

We mow residential, and commercial! No job is too big or small for us!

Check out our services page for a whole list of things our company offers!

PRICE CALCULATOR << Price your yard in less than 30 seconds! 443.863.YARD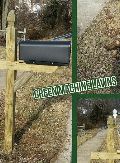 We just recently handled a job where a car went off the road, hit a mailbox and tore up someone's yard. That customer called us to get an insurance quote from us. We came out, estimated the damages and submitted the quote. We can handle ALL insurance quotes for your yard!

We just recently installed a brand new mailbox on their yard. If you have an insurance quote you need handled, give us a call today!
443-863-YARD or use our contact page to send an e-mail!